The Importance of Surrounding Yourself with Positivity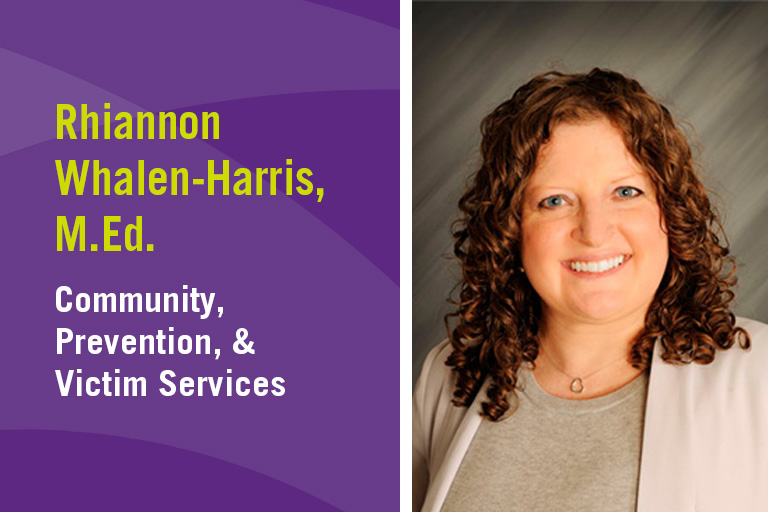 Positivity supports brain health
Does positive thinking really work? There's a growing body of research that shows how our thoughts and emotions can shape the structure and function of our brains. In fact, when we experience positive emotions, like joy or gratitude, our brains release dopamine and serotonin, which are neurotransmitters associated with feelings of pleasure and well-being. So, staying positive can help create a positive feedback loop. And our brains are constantly rewiring themselves in response to our experiences and thoughts – a process known as neuroplasticity. That means when we focus on positive thoughts and experiences, we can actually create new neural pathways that work to reinforce positive patterns of thinking and behavior. Since research has also shown that positive emotions can improve cognitive function, here are a few reasons why staying positive is so important:
It improves your mental health: Staying positive can improve our mental health by reducing stress, anxiety, and depression. A positive attitude can help us cope with difficult situations and challenges more effectively, leading to better overall mental health.
It can enhance all the relationships in your life: A positive attitude can also enhance our relationships with others. It can help us build stronger connections with friends, family, and colleagues, and foster a more positive and supportive environment.
It increases resilience: When we maintain a positive outlook, we are better able to bounce back from setbacks and challenges. This resilience can help us overcome obstacles and achieve our goals.
It boosts physical health: Research has shown that a positive outlook can also have physical health benefits, such as improving our immune system, reducing inflammation, and lowering the risk of chronic diseases like heart disease and diabetes.
It promotes happiness and well-being: A positive mindset can help us appreciate the good things in life and find joy in everyday experiences.
8 everyday ways to support positivity
We're all just on this never-ending search for happiness. Sadly, many of us aren't present in these moments of happiness because we're mentally focused on what's next.
Stay connected. Reach out to family and loved ones. Social connection is an important way to reduce and prevent symptoms of depression. "One the greatest privileges I have in life is that I get to work with some of the most passionate people that you could ever meet," explained Rhiannon Whalen-Harris, M.Ed., OneEighty's Community, Prevention, & Victim Services Director. "Those are things that drive me in terms of just being able to say, 'Hey, I get to interact with these individuals that are doing the really hard work and are making a big difference for others.'"
Be grateful. Create a gratitude journal and write down three things to add to it daily. Cultivating an attitude of gratitude supports a resilient "psychological immune system."
Meditate. Pause, take in that deep breath, and reflect on the goodness that surrounds you. When you notice your mind wandering, acknowledge your thought without judgment, and gently return your focus to your breathing. Practicing mindfulness and grounding will allow you to respond, rather than react to your circumstances.
Eat well. Depression and anxiety can lead us to skipping meals or eating low-quality "junk foods" that can contribute to low moods. Eating nutrient-rich foods – like fresh fruits and vegetables, lean protein, and whole grains – can contribute to a balanced mood.
Sleep well. Poor sleep has been shown to significantly worsen the symptoms of many mental health issues.
Consider limiting screen time. Excessive screen time is generally linked to progressively lower psychological well-being.
Get moving! Find a form of fitness you really enjoy – hiking, biking, yoga, basketball, walking the dog. Getting outdoors is a huge bonus, because exercise and being outside have both proven to help reduce depression and anxiety.
Practice kindness. Kindness doesn't have to be a grand gesture. Find small ways to help, give compliments, offer empathy, listen to others, send a thoughtful message. These are great ways to solidify positive relationships. By focusing on others, we can take our minds off our own problems and worries. And acts of kindness release the hormone oxytocin, which is associated with feelings of happiness and well-being.
How to practice positivity in difficult times
Sometimes the best way to deal with stressful, overwhelming situations is finding proactive ways to limit them or avoid them altogether. Develop your own strategy for confronting people, places, or things that you already know will trigger you. This may mean making changes to your lifestyle, relationships, and even your daily routines. It's a good idea to practice your coping skills before you find yourself triggered so you can easily use them when you need them most. This includes establishing a list of safe, trusted people. These are people who have your best interests at heart and want you to accomplish your goals. And they're also there to offer you emotional support when you're struggling in relationships or the workplace.
Rhiannon Whalen-Harris, M.Ed.
Community, Prevention, & Victim Services Director
As the Director of Community, Prevention, and Victim Services with OneEighty, Rhiannon supervises two departments: the Community Relations and Prevention Department, which works to provide community outreach and prevention education in the areas of substance use disorder, violence, and other behavioral health issues; and the Victim Services Department, which provides a continuum of support services for those who have experienced Intimate Partner/Domestic Violence, Sexual Assault, Human Trafficking, Stalking, and similar traumas. Rhiannon is certified as a Mental Health First Aid Instructor, QPR-Suicide Prevention Trainer, Psychological Autopsy Investigator, and in Sexual Assault Advocacy.
We're here to support you
We help people change direction with programs for addiction, domestic violence, rape crisis, mental health, housing, and prevention and education. At OneEighty, we actively support an evidence-based approach to sustainable recovery from trauma and addiction – restoring dignity and purpose, reimagining potential, and rebuilding lives. OneEighty offers counseling programs, intensive addiction treatment programs, group addiction treatment, residential services, recovery housing, and peer recovery.
OneEighty Resources
If you or someone you love has experienced sexual assault or is experiencing domestic violence, call us at 800-686-1122. For those encountering a substance use crisis, please call OneEighty's Substance Use Treatment Navigator Hotline, available 24 hours per day, 365 days per year at 330-466-0678.
For more resources, click the links below:
Community Relations & Prevention
Substance Use Treatment Navigator Hotline
Intimate Partner & Domestic Violence booklet (Wayne County)
Self-Help Legal Manual


Follow us on Facebook, Instagram, and LinkedIn.