Cheryl Hostetler
OneEighty President
Cheryl Hostetler
OneEighty President
Cheryl Hostetler began serving as President of the Board in 2021. She leads the One Eighty board with a strong working knowledge of nonprofits and a professional background in legal affairs.
She is currently a Senior Paralegal at J.M. Smucker, specializing in Real Estate, Mergers & Acquisitions, Research and Development. Cheryl is the Past President and VP of Friends & Neighbors of OneEighty, and has also served on the boards of the Orrville YMCA and the Kiwanis.
Why OneEighty? "To be part of a well-respected organization, to learn more in-depth about all the smaller organizations that make up OneEighty and to meet new people through community involvement and Board interaction."
Tom Ballinger
Vice President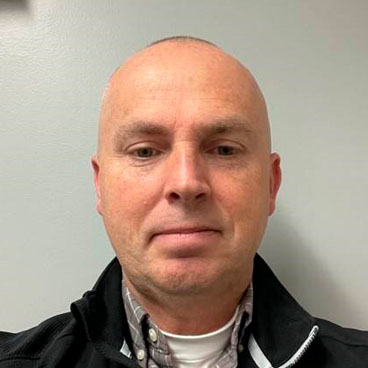 Tom Ballinger
Vice President
Tom began his role as Vice President at the beginning of 2021. Tom's nonprofit experience includes previously serving on the Boys and Girls Club of Orrville. He currently works as a police officer for the Copley Police Department.
Why OneEighty? "As a police officer, I feel the drive and passion to help those in need. I also know how important it is to help others who are going through domestic violence or substance use situations."
Amberly Wolf
Past President / Treasurer
Amberly Wolf
Past President / Treasurer
As our Past President / Treasurer, Amber brings an impressive history of leadership. She has also been active with many non-profit boards in the area including current positions with the Orrville Rotary Club; Orrville Area Boys and Girls Club; Heartland Education, Wayne and Holmes County United Way and past involvement with the Orrville Area United Way; Orrville Leadership, Orrville Public Library.
She is currently the Vice President and Chief Retail Officer at Wayne Savings Community Bank.
Why OneEighty? "To be part of an organization that is committed to making our community a better place."
Our Board Secretary, Dana, and her children left a domestic violence situation in August of 2018. Her and her children were homeless until they found out about the OneEighty Emergency Shelter. They entered the shelter in January of 2019 and found housing in April 2019. She now serves on the board with a unique perspective of our mission, services, and the clients that we serve.
She currently is a Loan Officer at Directions Credit Union.
Why OneEighty? I found OneEighty after leaving an abusive ex-husband and being in need of shelter for my family. In my time of need, OneEighty was there for me! As a survivor, I've always had a strong desire to help other victims of domestic violence and sexual assault. And as a first-hand witness to the current opiate crisis, I want to do all I can to assist with this epidemic.
Bobbi Douglas, MSSA
OneEighty Executive Director
Bobbi Douglas, MSSA
OneEighty Executive Director
Bobbi Douglas has been employed by OneEighty (previously with STEPS) since 1982. She became Executive Director of STEPS in 1985 and became the Executive Director of Every Woman's House when the agencies combined administration in 1997.
Bobbi has a Bachelor's degree in Social Science from the College of Wooster and a Master's degree in Social Science Administration from the Mandel School of Applied Social Sciences at Case Western Reserve University.
Bobbi was chosen as a Women of Achievement, recognized by the City of Wooster and she has also been a recipient of the ATHENA Leadership Award® for career success and outstanding community service and leadership. Bobbi is a past President of the Board of Trustees and the Wooster Rotary Club and has served on the Wooster Area Chamber of Commerce Board of Directors.
Why OneEighty? I'm honored to be part of the stories of recovery and survival that I witness in my role at OneEighty.
As a long-standing and well-respected community leader, Kip lends his tremendous leadership and management skills to our Board of Directors. He currently serves on several Boards through the Wayne County Schools Career Center.  He has previous board experience with Goodwill Industries of Wayne and Holmes County, Kiwanis Club of Wooster, and the Tax Abatement Board for Wooster and Wayne County.
 Kip has been the Superintendent at the Wayne County Schools Career Center since 2004. (17 years). He holds a Ph.D. from Ohio State University.
Why OneEighty?  "To help others, to give back to the community and to stay connected and aware of the needs and concerns within the community."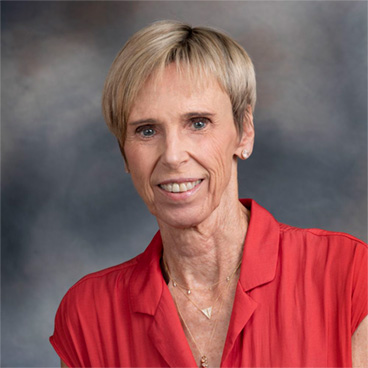 Joan is the Past President and a member of The RISERS of OneEighty. She has also been active with the Wayne Center for the Arts.
Why OneEighty?  "Having been profoundly affected by the disease of addiction, I am interested in helping OneEighty any way I can. Serving on the Board of Trustees is an important way to do that."
With a law degree and business, Jason brings a high level of expertise on business affairs to OneEighty. He has served on the boards of the Orrville Development Foundation, Habitat for Humanity Wayne County, OrrViews, and Orrville Rotary Club.
He is currently a Partner with the law firm, Kropf Wagner Law in Orrville.
Why OneEighty? "I want to serve my community through an organization that has made bettering our community and the people of our community its mission."
John is a graduate of the University of Akron, with a bachelor's degree in history.  He served in the United States Army as a Construction Equipment Operator and Paratrooper from 1992-1996.  For the past 17 years, John has worked for the Ohio Turnpike. He is currently the foreman of the Hiram section. John has been married for over 25 years to his wife Bonnie and together they have three adult children, Meghan 23, Bryce 21, and Peyton 10.
Why OneEighty
I am a lifelong resident of Wayne County. I want to help others who may be struggling. My hope is that I make a difference in someone's life. I look forward to meeting and working with everyone that assist the OneEighty community.
Rashmi is our financial expert on the OneEighty board.  She has been active with the Friends of Neighbors of OneEighty and the American Cancer Society boards.
She is currently the CFO at Wooster Products and holds an MBA of the University of Akron.
Why OneEighty?  "I am hoping to make a difference in the lives of someone needing help"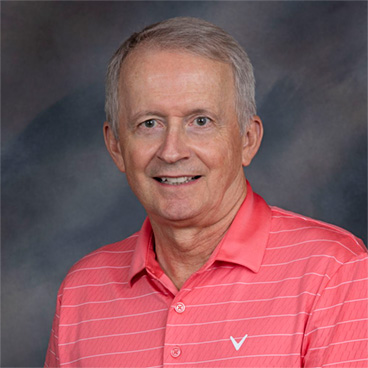 Tim is a self-employed Optometrist. He has volunteered his time with the boards of the YMCA of Wooster and the Wooster Country Clubs.
Why OneEighty?  I'm proud to call Wooster my home. This community has been very good to my family. Being involved with OneEighty is a way for me to give back to this community.
Rachelle Lewandowski
Trustee
Rachelle Lewandowski
Trustee
Rachelle brings a strong business experience to our trustee board. She is currently a Supervisor at Rea and Associates, Inc. and previously worked as a Financial Analyst at J.M. Smucker. She has a business administration degree from Ashland.
Why OneEighty?  OneEighty provides services that are crucial for the strength and health of our community, and I am excited to be part of that.
Kaylynne is a graduate in Sociology and Education from The College of Wooster. After graduating college, she spent three years working in the Wooster City School District. Currently she works for the College of Wooster as The Assistant Director of the Academic Resource Center, providing academic support and disability support to students.
Kaylynne enjoys spending time with her family, completing home improvement tasks, finding new shows to watch, and exploring nearby parks with my dog, Zoiee.
Why OneEighty?
"I believe that the services that OneEighty provides are vital to the Wooster community. It is an honor to serve on the board and to be a part of an organization that is dedicated to rebuilding the lives of others, through sustainable recovery from trauma and addiction."
Jerry is President of Professional Cleaning Services in Creston, OH that serves the Wayne, Holmes, Ashland, Richland, Medina, Stark and Summit Counties areas.
He has been active with the Board of the American Red Cross – Wayne County Chapter in the past.
Why OneEighty?  "Because there is a real need for these services."
Candy is also a longtime professional nurse lending her clinical and medical perspective to our leadership team.  She holds a master's degree and a PhD in Nursing. She currently works as the Director of Advanced Practice Nurses and Education Department at Wooster Community Hospital.
She recently implemented a new approach to patient surgical care called Enhanced Recovery After Surgery which dramatically decreased the incidence of inpatient opioid use.
She has been involved with the boards of PTO, Ohio Health Literacy Partners, Living Water Community Church and Wayne County and City of Wooster for Health Screenings and Clinics.
Why OneEighty? "I have led a team at the hospital to successfully decrease our opioid use and would like to continue those efforts into our community. I understand that inpatient opioid use leads to prescription misuse, and I would like to bridge the work we have done in the hospital with the work of OneEighty to positively influence community opioid use and diversion. I have such a strong passion for people and nursing, and I want to use that passion to continue to guide and serve those in need at OneEighty."
Tony Tizzano, MD, has over 30 years of experience in clinical OB/GYN and is the former medical director of the Cleveland Clinic Wooster Family Health Center. Currently, he is the clinical professor of Surgery at the Cleveland Clinic Lerner College of Medicine (CCLCM)/Case Western Reserve University, Clinical Preceptor for PGY3 Art and Practice of Medicine course at CCLCM, Director of Student and Learner Health for the Cleveland Clinic Education Institute, and President of the Board of the Cleveland Medical Library Association.
Tony is the curator of The Tizzano Museum of Women's Health History and lectures worldwide about women's health issues. He and his spouse, Cindy have three children: Rachel, Sarah, and Anthony.
Why OneEighty
Tony is a former board member of Every Woman's House (OneEighty's former name). His past experiences have made him an advocate for women's health and individuals facing domestic violence, sexual assault, or substance use disorders. Tony has always respected the work OneEighty does in the community and is excited to be back with the organization he was part of over 20 years ago.
Karli is the Branch Manager at the First Federal Community Bank.
 Why OneEighty? I want to be part of bringing positive change to individuals as well as our community.
Emeritus Board Members
Sally Bernhardt (deceased)
Sallie Cook (deceased)
Julia Fishelson (decreased)
Linda Houston
John Kropf
Kathy Long
Donna Miller/Hodan (deceased)
Clyde Webb (deceased)
Didn't Find What You Were Looking For?
We offer a comprehensive range of services and a continuum of care that may not be reflected at first glance. Reach out and ask how we can help. Call us today at 330-264-8498.