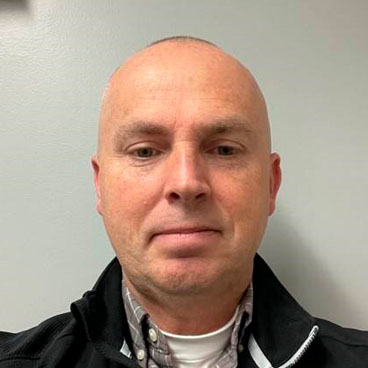 Tom began his role as Vice President at the beginning of 2021. Tom's nonprofit experience includes previously serving on the Boys and Girls Club of Orrville. He currently works as a police officer for the Copley Police Department.
Why OneEighty? "As a police officer, I feel the drive and passion to help those in need. I also know how important it is to help others who are going through domestic violence or substance use situations."
Cheryl Hostetler
Past President
Cheryl Hostetler
Past President
Cheryl Hostetler began serving as President of the Board in 2021. She leads the One Eighty board with a strong working knowledge of nonprofits and a professional background in legal affairs.
She is currently a Senior Paralegal at J.M. Smucker, specializing in Real Estate, Mergers & Acquisitions, Research and Development. Cheryl is the Past President and VP of Friends & Neighbors of OneEighty, and has also served on the boards of the Orrville YMCA and the Kiwanis.
Why OneEighty? "To be part of a well-respected organization, to learn more in-depth about all the smaller organizations that make up OneEighty and to meet new people through community involvement and Board interaction."
John is a graduate of the University of Akron, with a bachelor's degree in history.  He served in the United States Army as a Construction Equipment Operator and Paratrooper from 1992-1996.  For the past 17 years, John has worked for the Ohio Turnpike. He is currently the foreman of the Hiram section. John has been married for over 25 years to his wife Bonnie and together they have three adult children, Meghan 23, Bryce 21, and Peyton 10.
Why OneEighty
I am a lifelong resident of Wayne County. I want to help others who may be struggling. My hope is that I make a difference in someone's life. I look forward to meeting and working with everyone that assist the OneEighty community.
Rachelle Lewandowski
Treasurer
Rachelle Lewandowski
Treasurer
Rachelle brings a strong business experience to our trustee board. She is currently a Supervisor at Rea and Associates, Inc. and previously worked as a Financial Analyst at J.M. Smucker. She has a business administration degree from Ashland.
Why OneEighty?  OneEighty provides services that are crucial for the strength and health of our community, and I am excited to be part of that.
With a law degree and business, Jason brings a high level of expertise on business affairs to OneEighty. He has served on the boards of the Orrville Development Foundation, Habitat for Humanity Wayne County, OrrViews, and Orrville Rotary Club.
He is currently a Partner with the law firm, Kropf Wagner Law in Orrville.
Why OneEighty? "I want to serve my community through an organization that has made bettering our community and the people of our community its mission."
Bobbi Douglas, MSSA
OneEighty Executive Director
Bobbi Douglas, MSSA
OneEighty Executive Director
Bobbi Douglas has been employed by OneEighty (previously with STEPS) since 1982. She became Executive Director of STEPS in 1985 and became the Executive Director of Every Woman's House when the agencies combined administration in 1997.
Bobbi has a Bachelor's degree in Social Science from the College of Wooster and a Master's degree in Social Science Administration from the Mandel School of Applied Social Sciences at Case Western Reserve University.
Bobbi was chosen as a Women of Achievement, recognized by the City of Wooster and she has also been a recipient of the ATHENA Leadership Award® for career success and outstanding community service and leadership. Bobbi is a past President of the Board of Trustees and the Wooster Rotary Club and has served on the Wooster Area Chamber of Commerce Board of Directors.
Why OneEighty? I'm honored to be part of the stories of recovery and survival that I witness in my role at OneEighty.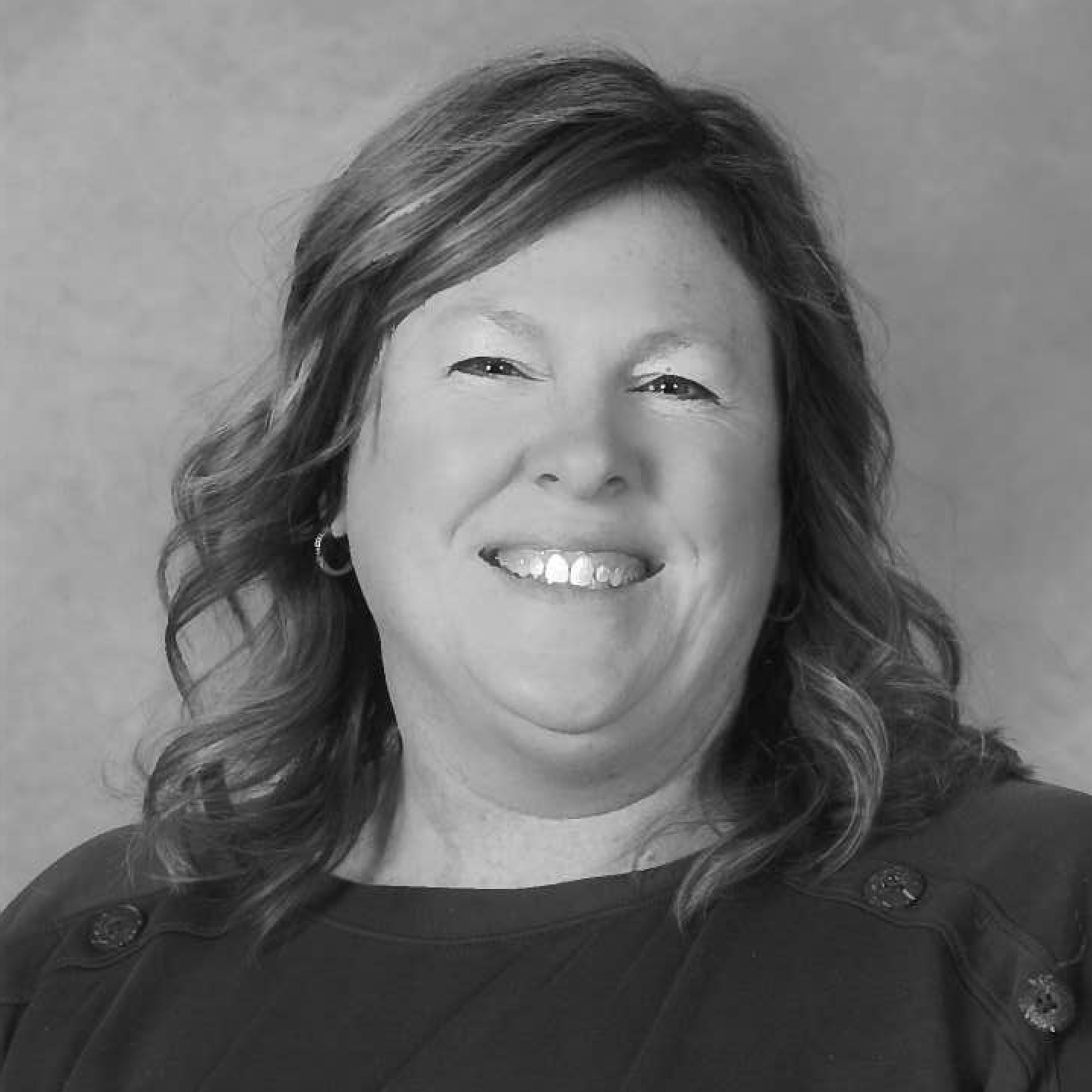 Susie has been a teacher and coach for almost 30 years. She currently teaches 6th grade Math and coaches volleyball at Green Local Schools. She graduated with a Bachelor of Arts degree from the College of Wooster and earned her Master of Education-Educational Administration degree from University of Akron. She has also been a visitation supervisor, responsible for supervising court ordered parenting time.
She and her husband, Tim, have been married 26 years. They have three daughters: Skylar, Mackenzie, and Ashlyn and one grandson, Reese. In addition to serving on the OneEighty Board of Trustees, she also serves on the Smithville All-Sports Hall of Fame Committee.
Why OneEighty?
I believe in the mission and values of OneEighty. My core values align with those of the agency. The treatment, counsel, and healing of our community members help create a happy, healthy environment for all of us to live and thrive together. I also want to invest in the community in which I was born and raised, and have chosen to raise my family in.
As a long-standing and well-respected community leader, Kip lends his tremendous leadership and management skills to our Board of Directors. He currently serves on several Boards through the Wayne County Schools Career Center.  He has previous board experience with Goodwill Industries of Wayne and Holmes County, Kiwanis Club of Wooster, and the Tax Abatement Board for Wooster and Wayne County.
 Kip has been the Superintendent at the Wayne County Schools Career Center since 2004. (17 years). He holds a Ph.D. from Ohio State University.
Why OneEighty?  "To help others, to give back to the community and to stay connected and aware of the needs and concerns within the community."
Joyce is a Senior Manager, Pet Finance at The J.M. Smucker company.  She has been in corporate finance at J.M. Smucker company for almost 10 years, holding roles in the Consumer, Coffee and Supply Chain departments. She earned both her Bachelor of Accounting with a minor in finance and her Master's in Business Administration with an accounting specialization from Ashland University. She is CPA, CMA, and FFAC certified. Prior to joining the OneEighty Board she was the Treasurer at Ballet Le Reve, a non-profit youth ballet program in Canal Fulton, and a board member on the Canton chapter Institute of Managerial Accountants.
She and her husband Cody have two dogs, love to hike, and explore state and national parks across North America.
Why OneEighty?
I am passionate about serving immediate needs of the community in a sustainable way. I look forward to utilizing some of my gifts to service the community alongside this incredible organization.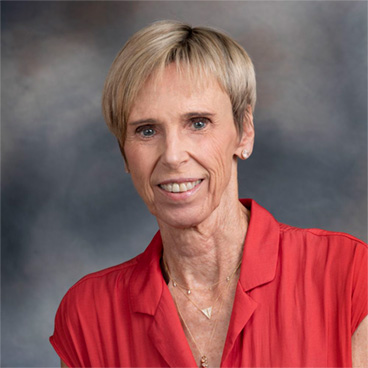 Joan is the Past President and a member of The RISERS of OneEighty. She has also been active with the Wayne Center for the Arts.
Why OneEighty?  "Having been profoundly affected by the disease of addiction, I am interested in helping OneEighty any way I can. Serving on the Board of Trustees is an important way to do that."
Dana Harris and her children left a domestic violence situation in August of 2018. Her and her children were homeless until they found out about the OneEighty Emergency Shelter. They entered the shelter in January of 2019 and found housing in April 2019. She now serves on the board with a unique perspective of our mission, services, and the clients that we serve.
She is currently working at Wayne Metropolitan Housing Authority as a Housing Choice Voucher Case Manager.
Why OneEighty? I found OneEighty after leaving an abusive ex-husband and being in need of shelter for my family. In my time of need, OneEighty was there for me! As a survivor, I've always had a strong desire to help other victims of domestic violence and sexual assault. As a first-hand witness to the current opiate crisis, I want to do all I can to assist with this epidemic.
Lynette is a freelance copywriter and editor. She writes for a variety of individuals, companies, and non-profit organizations. She also works as a personal trainer and teaches strength classes at Flex Yoga.
She is originally from Michigan, but currently lives in Wooster with her husband, Matt, their son, Henry, and their two dogs, Ducky and Daisy.
Lynette has a Bachelor of Arts degree from The College of Wooster and a Master's of Higher Education from Penn State University.
Why One-Eighty?
One-Eighty is an agent of hope for our community.
Jeff earned his Bachelor of Business Administration degree from Strayer University. He credits his education, experiences, strong work ethic, and passion for invocation for the opportunity to serve Northeast Ohio for over 30 years in various industries. Jeff is currently the Production Manager at RBB Systems, Inc. and prior to RBB an Area Manager for Howmet Aerospace. Outside of work, he is an avid musician and supporter of the arts. He and his wife Sherry have three wonderful children: Jocelyn, Logon, and Jaylen. Together the family enjoys spending time camping, watching and playing various sports and going to the movies.
Why OneEighty?
I am deeply interested in advocating for the future of Wayne County and surrounding areas. I want to strengthen the community, specifically for those needing hope or assistance in reimagining their potential.
Holly Kay Wyneski, MD
Trustee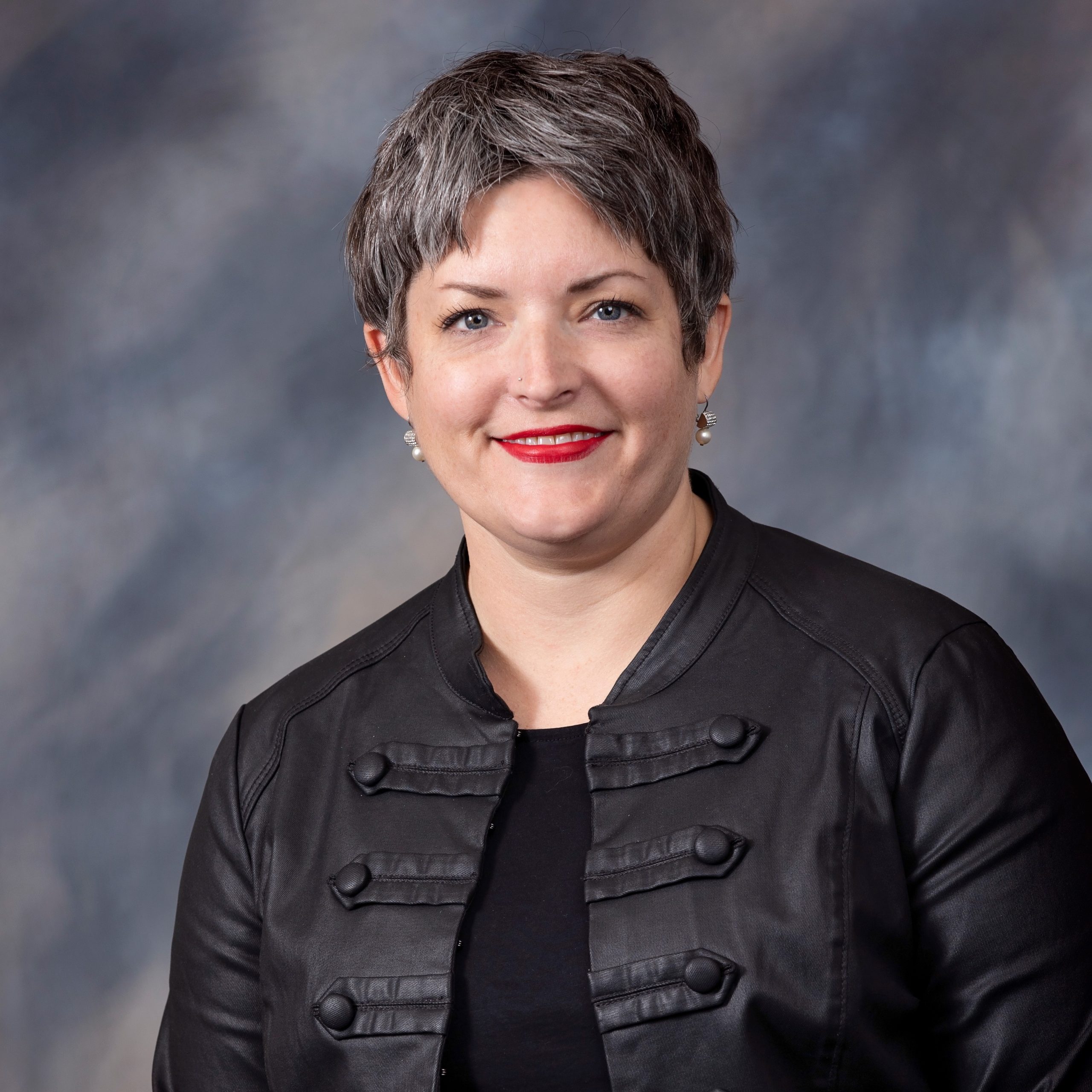 Holly Kay Wyneski, MD
Trustee
Holly is a female urologist in Wooster, Ohio. She graduated with a Bachelor of Combined Sciences from Youngstown State University and earned her doctor of medicine from Northeast Ohio Medical University.  Holly grew up in Seville but moved to Wooster in 2018 with her husband, Matthew, and their two daughters, two dogs, one cat, and two guinea pigs.
Holly is currently the Vice Chair of the Department Surgery at Wooster Community Hospital. She also served on The Society for Handicapped Citizens of Medina County.
Why OneEighty?
I have a passion for helping women in the community and serving at OneEighty is another way for me to do that. I identify with the goals and mission of OneEighty. I look forward to using my resources to extend those goals and advocate for those in need.
Emeritus Board Members
Sally Bernhardt (deceased)
Sallie Cook (deceased)
Julia Fishelson (decreased)
Linda Houston
John Kropf
Judy Kropf
Kathy Long
Donna Miller/Hodan (deceased)
Clyde Webb (deceased)
Didn't Find What You Were Looking For?
We offer a comprehensive range of services and a continuum of care that may not be reflected at first glance. Reach out and ask how we can help. Call us today at 330-264-8498.