The OneEighty leadership team is dedicated to providing access to care and committed to reducing stigma for individuals experiencing trauma, mental illness and substance use disorders. ​​We're in the business of restoring dignity and purpose, reimagining potential and rebuilding lives.
Bobbi Douglas, MSSA
OneEighty Executive Director
Bobbi Douglas, MSSA
OneEighty Executive Director
Bobbi Douglas has been employed by OneEighty (previously with STEPS) since 1982. She became Executive Director of STEPS in 1985 and became the Executive Director of Every Woman's House when the agencies combined administration in 1997.
Bobbi has a Bachelor's degree in Social Science from the College of Wooster and a Master's degree in Social Science Administration from the Mandel School of Applied Social Sciences at Case Western Reserve University.
Bobbi was chosen as a Women of Achievement, recognized by the City of Wooster and she has also been a recipient of the ATHENA Leadership Award® for career success and outstanding community service and leadership. Bobbi is a past President of the Board of Trustees and the Wooster Rotary Club and has served on the Wooster Area Chamber of Commerce Board of Directors.
Why OneEighty? I'm honored to be part of the stories of recovery and survival that I witness in my role at OneEighty.
Bobbi Bresson
Finance Director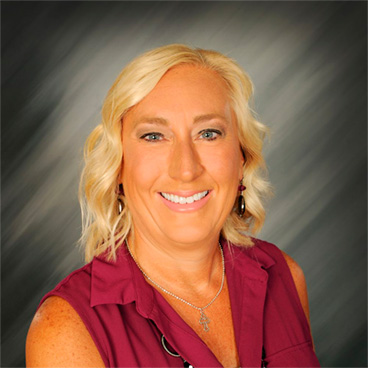 Bobbi Bresson
Finance Director
Bobbi manages all financial resources for OneEighty, including an annual budget of over $7 million from 40 different sources of revenue – from commercial insurance to self-pay to Medicaid to grants to local contracts to donations.
Why OneEighty? I appreciate that we are mission-focused and that we offer a broad-reaching continuum of care. Because we're a flexible organization, there are many opportunities for career advancement and to increase job skills. There's a positive work culture of camaraderie and collaboration with coworkers.
John Fishburn, LISW-S, MSSA
Residential Director
John Fishburn, LISW-S, MSSA
Residential Director
John oversees the Residential Services Department, including the Pathway Men's Residential Treatment Center and the Women's Residential Treatment Center (WRTC), where he supervises a team of clinical counselors and Residential Support Specialists (RSS).  John also helps oversee two Transitional Recovery Programs for clients who graduate from residential treatment.
Why OneEighty? Because we care.  We have a dedicated team – bringing a lot of personal and professional experiences in dealing with the challenges of addiction and mental illness.  We are privileged to participate in this amazing change process and watch as people develop hope, skills, and connections, and start building a new future for themselves.  And we continue to have graduates come around to support our current clients.  We offer an amazing array of services and can keep people connected in recovery efforts for as long as they need.
Rhiannon Whalen-Harris, M.Ed.
Community Relations and Prevention Director
Rhiannon Whalen-Harris, M.Ed.
Community Relations and Prevention Director
As the Director of Community Relations and Prevention with OneEighty, Rhiannon supervises a department with 11 individuals who work to provide community outreach and prevention education in the areas of substance use disorder, violence, and other behavioral health issues. She is certified in Youth and Adult Mental Health First Aid as well as Sexual Assault Advocacy, and she is a member of several state and local coalitions including the Partnership for a Drug Free Wayne County, the Ohio Men's Action Network, and the Suicide Prevention Coalition of Wayne and Holmes Counties.
Why OneEighty? We're dedicated to this community! I've never worked with more passionate individuals. Not only do we provide needed support services, but we also work to reduce stigma; we support interventions that can help stop issues before they start. We have an entire department dedicated to community outreach and prevention programming.
Tammy Hart
Director of Operations
Tammy Hart
Director of Operations
Tammy has over 20 years of administrative management. As the Director of Operations, Tammy is the lead of our Human Resource Department and manages our Facilities/Maintenance Department and our Information Technologies Department. Tammy works closely with the Executive Director and outside counsel to proactively minimize risks to the organization.
Why OneEighty? I work with a wonderful team of people who are all working together to help people change direction. I get to be part of this important mission – even if it's behind the scenes.
Krista Kidney
Director of Homelessness and Housing Services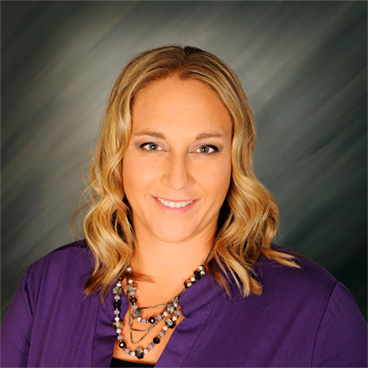 Krista Kidney
Director of Homelessness and Housing Services
Since starting her career at OneEighty, Krista has worked as the Housing Coordinator and Special Projects Coordinator prior to her current role. Currently, she manages a department of four staff members working to prevent and end homelessness through various rental assistance programs operated by grant funding. Her 16 years in the social service field have all been spent working in the area of housing and homelessness. Krista is also the acting Chairperson of Wayne County Housing Coalition and the Lead Representative of Ohio's Homeless Planning Region 4.
Why OneEighty? OneEighty is truly invested in improving the lives of those in our community that need our help. Our caring and compassionate board of directors and staff help make our community a better place. When gaps in social services are identified, OneEighty is willing to adapt and find ways to fill those gaps to best serve our vulnerable community members. Our clients at OneEighty are also inspiring, as they do the hard work to change the direction of their lives with us walking beside them, offering guidance and support. The continuum of services offered at OneEighty is a blessing to Wayne and Holmes Counties.
Dr. Nicole T. Labor, DO
Medical Director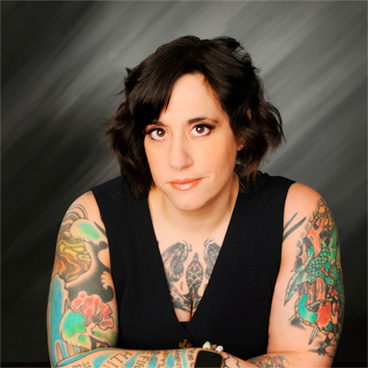 Dr. Nicole T. Labor, DO
Medical Director
Dr. Labor graduated from the Pennsylvania State University with a Bachelor of Science degree in BioBehavioral Health. She attended and graduated medical school in Erie, Pennsylvania, at the Lake Erie College of Osteopathic Medicine. Dr. Labor completed her residency in Family Practice at the State University of New York in Buffalo, New York, followed by a Fellowship in Addiction Medicine through Geisinger in northeastern Pennsylvania. She is currently the Medical Director at OneEighty, a treatment center that offers inpatient and outpatient chemical dependency and behavioral health services in Wooster, OH. As an addictionologist, Dr. Labor has specialized training to prescribe and administer Suboxone®, Subutex® and Vivitrol® for cases where this treatment is deemed beneficial.
She is also the Director of the Addiction Medicine Fellowship for Summa. She is dedicated to educating healthcare professionals, churches, schools and community members on the disease of addiction and works to remove the stigma surrounding addiction. Dr. Labor has recently published a best-selling book and a companion workbook.
Why OneEighty? We strive to maintain a standard of care, in order to provide quality services throughout the entire continuum.
Gina Patterson, Psy.D.
Clinical Director
Gina Patterson, Psy.D.
Clinical Director
Dr. Patterson is a certified Clinical Trauma Professional. She utilizes the following therapeutic approaches: cognitive-behavioral therapy, dialectical behavior therapy, mindfulness and skill-building. She began her work with OneEighty as the Trauma Therapist in 2002, and became the Clinical Director in 2008 overseeing the clinical, victim service, and housing departments. She has been providing psychotherapy to survivors of trauma for over 20 years. Her practice areas include intimate partner violence, family violence, sexual trauma, and substance use disorders.
Dr. Patterson oversees all of the Outpatient Clinical Services for the treatment of substance use and mental health disorders including Outpatient, Intensive Outpatient, and Partial Hospitalization at the Wooster, Millersburg, Milltown and County Jail locations.  She also oversees the Victim Services Department which includes the programming for the Domestic Violence Program and Rape Crisis Program including hotline, shelter, advocacy, and other supportive services.
Why OneEighty? It's a privilege to work with staff that are caring and compassionate, who think outside the box to assist people in their recovery from trauma and substance use.
Trish Staiger, M.Ed., NCC
Director of Quality Improvement
Trish Staiger, M.Ed., NCC
Director of Quality Improvement
Trish oversees OneEighty's intake department, manages national accreditation and state licensure and also focuses on launching innovative services, programs and projects at OneEIghty.
Why OneEighty? We are always moving towards improvement.  We help people change direction, while changing and innovating to meet needs as they arise.
Didn't Find What You Were Looking For?
We offer a comprehensive range of services and a continuum of care that may not be reflected at first glance. Reach out and ask how we can help. Call us today at 330-264-8498.