Openly Discussing Mental Health Awareness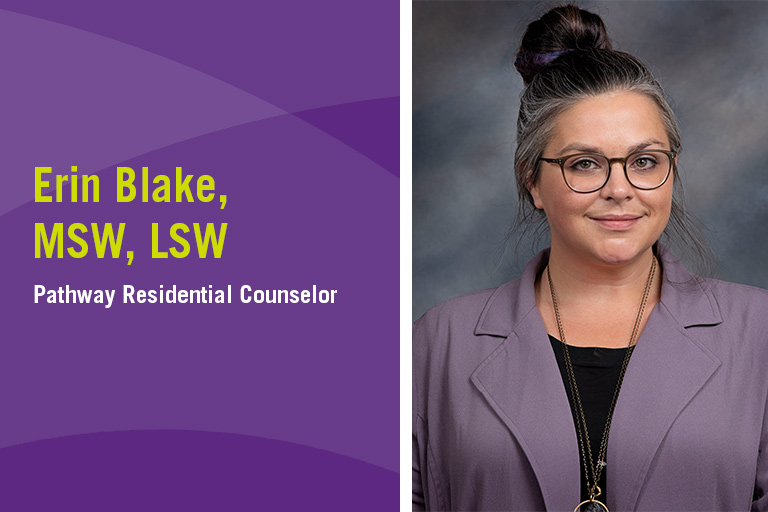 "Today we sisters experienced a tragedy. We lost our beautiful mother to the disease of mental illness," tweeted Ashley Judd on twitter following the untimely passing of her mother Naomi Judd.
According to the National Alliance on Mental Illness, 21% of US adults (roughly 1 in 5) will meet the criteria for a diagnosable mental health condition at some point in their life. Thankfully, the open discussion of mental health awareness is happening more and more in our society. Think about how many international celebrities and celebrated athletes have come forward to publicly share their personal struggles, or who have lost their lives due to mental health related issues.
Supporting the Journey to Recovery
The month of May is designated as National Mental Health month. At OneEighty we not only recognize those people who have faced the challenges presented by behavioral and mental health issues, but we also celebrate those who support them in their journey to recovery. It just so happens that OneEighty is blessed with many individuals who are in recovery from both mental health and addiction challenges.
Meet Erin Blake, licensed social worker (LSW) and counselor at Pathway House, OneEighty's men's residential treatment center. Erin speaks openly about her own life's challenges and how her mental health journey led her to have the compassion to pursue the education she needed to help others chart their own new course.
Mental Health Awareness: It Changed My Future
"I was a drug- and alcohol-addicted adolescent, and it plagued me through my 20's," said Erin. "I went in and out of treatment programs 15 times from the age of 16 to 28 with little or no sustainable results. It wasn't until I found out about the program at Beacon House, OneEighty's women's residential treatment program, that I finally gained the tools to change my future."
Erin was drawn immediately to this particular program because, for the first time, she would be able to tackle this journey with her three children in tow.
"So often, we look for any excuse to tell ourselves there are too many roadblocks standing in our way of getting healthy. Sometimes it's the stigma associated with addiction and mental health issues. Other times it's things like I don't have anyone to help with my kids," Erin explained. "But this time, it was different. I finally found a mental health program which addressed all aspects of my life and my disease."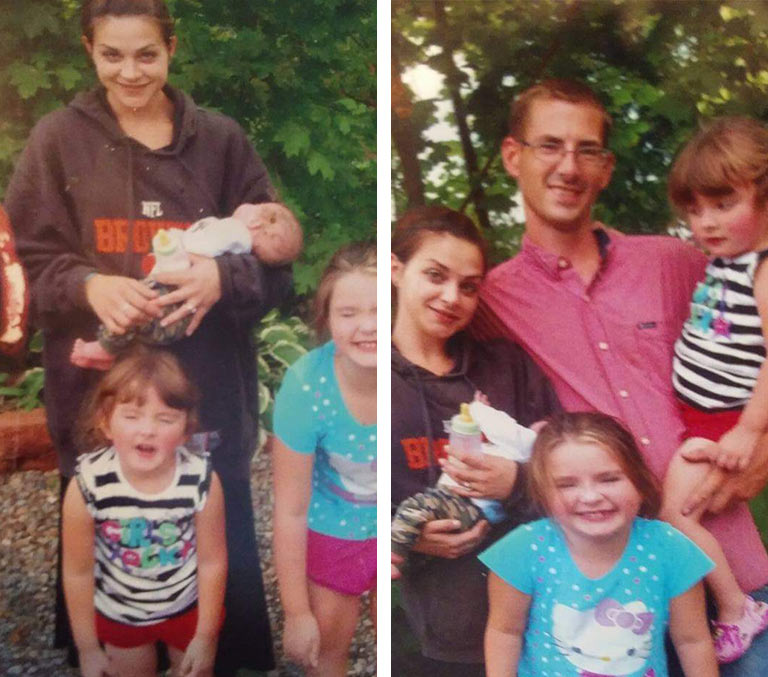 A Transformational Mental Health Journey
So, in 2012, with her housing needs met, Erin brought her 2-week-old baby and a 3- and 6-year-old into the world of recovery. Immersed in the full complement of counseling services, she found the journey to be 'transformational'. Because the program allowed participants to stay as long as they needed to get healthy, Erin was able to truly reimagine her future.
"In approximately 8 out of 10 people in treatment, substance use is a symptom of emotional pain whether that be from trauma or severe depression," she said. "It is how people self-medicate to mask what they are truly feeling. Before this, my treatment only addressed my substance use issues which I used to mask my emotional pain."
EMDR Treatment
Erin was finally able to confront the underlying childhood trauma she had experienced. In the past, she underwent what she refers to as 'talk therapy,' verbally engaging in open discussion of what she had experienced. While this type of treatment is helpful, for the first time she was also exposed to eye movement desensitization and reprocessing (EMDR) treatment. This form of psychotherapy, which uses bilateral stimulation, was developed by Francine Shapiro in the 1980's. It is based on the idea that the symptoms that occur when trauma happens overwhelm the brain's natural ability to heal. This can trigger flashbacks and/or anxiety, along with the development of harmful coping mechanisms like self-medication, substance abuse, or social withdrawal. EMDR helps to reprogram that traumatic information until it is no longer disruptive and true healing can begin. (For more information about EMDR please visit https://www.emdria.org/about-emdr-therapy/). OneEighty is fortunate to have several counselors certified in EMDR. It has truly been transformational with many individuals who are struggling with the effects of trauma in their life.
The compassion and support she experienced during her mental health recovery led her to pursue a Bachelor's as well as a Master's degree in Social Work in 2019. Currently, she's working on completing the final leg of her own certification as a EMDR therapist. Now she uses her skills to help others turn their lives around.
"Everybody has their own struggles. I came from a family riddled with substance abuse and mental health issues. My husband of 18 years also walked the path of recovery using OneEighty's Pathway program. As a healthy, happy family, our children are now able to experience a better life."
It's Okay to Ask for Help
"As a society, we tend to focus on our physical and spiritual well-being while ignoring our mental health. So many people think they can handle it on their own. It's ok to be afraid to ask for help. But I can't encourage people enough to dig deep and find the courage to reach out to someone who can help you find the tools to turn your life around. There are so many mental health services available here. No one will judge you, and if the stigma of coming into our office is one of the barriers you are encountering, please know that we offer a Telehealth option that would enable you to receive services in the privacy of your own home. Whatever it takes, we are here for you," Erin concluded.
Mental health recovery is about more than managing conditions – it involves working toward achieving personal goals that are important to you. You are not alone. We support you. Learn more about our mental health awareness services or call 330-264-8498.