OneEighty Implements New Program for Faith-Based Communities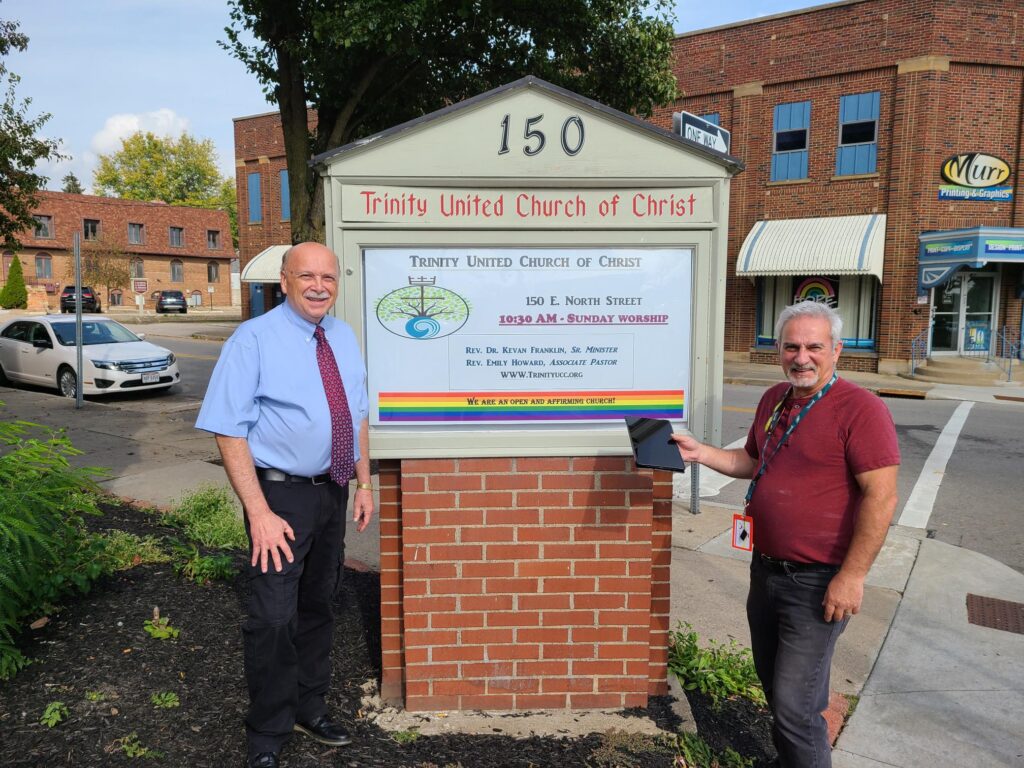 In 2020, OneEighty was awarded the Faith-Based Project Grant from the Ohio Governor's Office of Faith-Based & Community Initiative. This project seeks to empower everyday citizens to identify signs of poor mental health and/or addiction, reduce stigma associated with those issues, provide support, and share resources about finding help.
The OneEighty Community Relations and Prevention Department created an outreach campaign focused on stigma reduction messaging through recorded education programs and print materials which guide individuals on how to access mental healthcare services. The project was implemented this fall at Wooster Trinity United Church of Christ (Trinity) and Salvation Army of Wooster. These two organizations were selected because of their longstanding relationship with OneEighty's Housing and Support Services Department. The project was developed around the ongoing needs identified by the church and Salvation Army, which have increased during the COVID-19 pandemic. Each location received multiple WiFI tablets, uploaded with OneEighty-produced trainings and step-by-step instructions on how to access OneEighty services virtually and the importance of caring for one's own mental health. Peter Evans, OneEighty IT and Infrastructure Manager, installed, secured, and programmed each device. Peter also trained Trinity's Rev. Dr. Kevan Franklin and Salvation Army's Major Constance Higgins, Corps Officer, on tablet use when working with an individual who requests telehealth services. In addition to the tablets, each location also received print informational OneEighty Telehealth Services and How to Talk About Mental Health rack cards.
The project is managed by Rhiannon Whalen-Harris, OneEighty Community Relations and Prevention Director, with assistance from Christy VanSickle, OneEighty Community Relations and Marketing Manager.
The long-term goal is to develop similar setups at other area faith-based spaces and provide referrals to other agencies within Wayne County. If you are interested in this program or would like additional information, please contact Rhiannon Whalen-Harris at OneEighty: 330.264.8498.