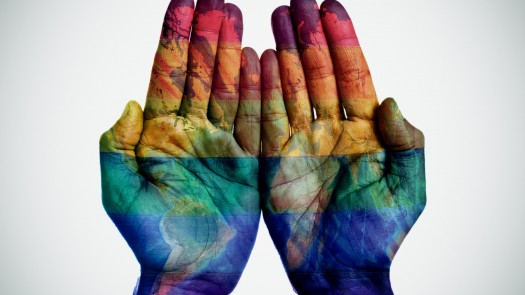 This June if you are looking for events to celebrate LGBT Pride Month, visit the capital of Ohio for a full weekend of fun happenings to celebrate the lesbian, gay, bisexual, and transgender communities.
Columbus, one of the most progressive cities in the Midwest, is a fun and friendly city towards members of the Lesbian, Gay, Bisexual, and Transgender communities. So it should come as no surprise that Columbus has multiple pride events this June.
Columbus Pride will be held June 15-17. This is one of the most successful pride events in the entire nation!
The weekend gathering starts with the Pride Festival, which is the keynote event for Columbus Pride. The Pride Festival is June 15 from 4-11 p.m., and Saturday from 11 a.m. to 7 p.m. The festival is held at Bicentennial and Genoa Park, located at 233 Center Drive, in Columbus.
Also on Saturday is the Columbus Gay Pride Parade, beginning at 10:30 a.m. in the Short North Arts District.
And on Sunday starting at 11 a.m. is the Pride Brunch at the Columbus Athenaeum, at 32 N. 4th Street. It is strongly encouraged you reserve seats ahead of time for the Pride Brunch.
For more information on events held in Columbus for Pride Month, visit columbuspride.org for details.
If you cannot make it to Columbus for Pride Month, visit gaypridecalender.com for a full listing of pride events across the world!
OneEighty supports members of the LGBT community in Wooster, Wayne County, and the world. Please join us to celebrate Pride Month this June in Columbus, or wherever you are.