Help Wanted: Start a New Non-Profit Career at OneEighty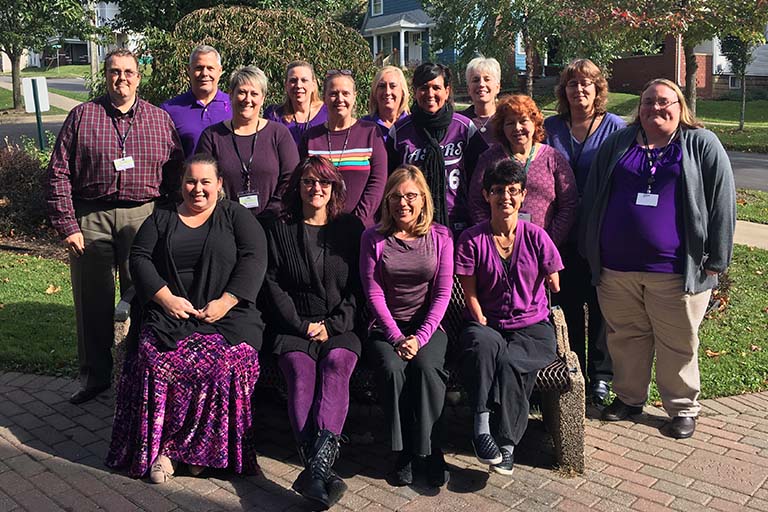 "Help Wanted" …now there's a sign that is as commonplace in today's world as signs about Covid and masks. But for OneEighty and its clients, that sign has a startling, double meaning. On the service side of this agency, there is a grave need to employ more qualified non-profit behavior staff members. And, on the client side, fewer clinicians mean declining options for treatment and extended wait times for those needing immediate help.
The Facts
Dubbed "the Perfect Storm" by The Ohio Council of Behavioral Health and Family Services Providers, the organizations most recent white paper entitled Breaking Point shared the following information:
Rates of substance use and associated disorders requiring treatment were fueled by the ongoing opioid and drug overdose epidemic and stressors like social isolation and additional stress brought on by the rise of COVID -19.
The number of drug overdose deaths between April 2020 and April 2021 increased by 26.6% (Reported by Centers for Disease Control and Prevention, November 2021) Add local numbers for this…
The state of Ohio is rated 27th in excessive alcohol consumption in adults (Reported by The Health Policy Institute of Ohio)
The vastly under-compensated professionals in the behavioral health realm are being taxed beyond limits because of the current growing demand.
Insufficient insurance coverage and reimbursement rates from both private and commercial providers keep non-profit providers unable to offer more competitive salaries.
The Need
Despite the storm, OneEighty continues to grow its dedicated staff through non-profit careers in Ohio. Non-profit job seekers have the opportunity to work at an organization where they can enjoy strong team comradery, flexible hours, generous PTO, a good matching 401K and the ability to share the rewarding outcomes that come with helping individuals achieve lasting, positive change.
As one staff member said, "The desire I have for personal growth along with vocational growth is met at One-Eighty. I want to be the best person and helping professional I can be, and these desires are encouraged here."
According to Tammy Hart, director of operations, OneEighty currently has a need for additional licensed counselors, paraprofessionals, recovery coaches, shelter staff and additional maintenance staff.
"Along with our generous benefit package, our 501(3)C status, enables employees meeting specific criteria to secure loan forgiveness dollars from two different behavior health loan forgiveness programs. At least three of our current employees have been able to achieve both their career goals and pay down their student debt."
For more information on available OneEighty jobs and employment opportunities, go to ­­­­­­­­­­­­­­­­ https://www.one-eighty.org/careers/
Tammy Hart
Director of Operations