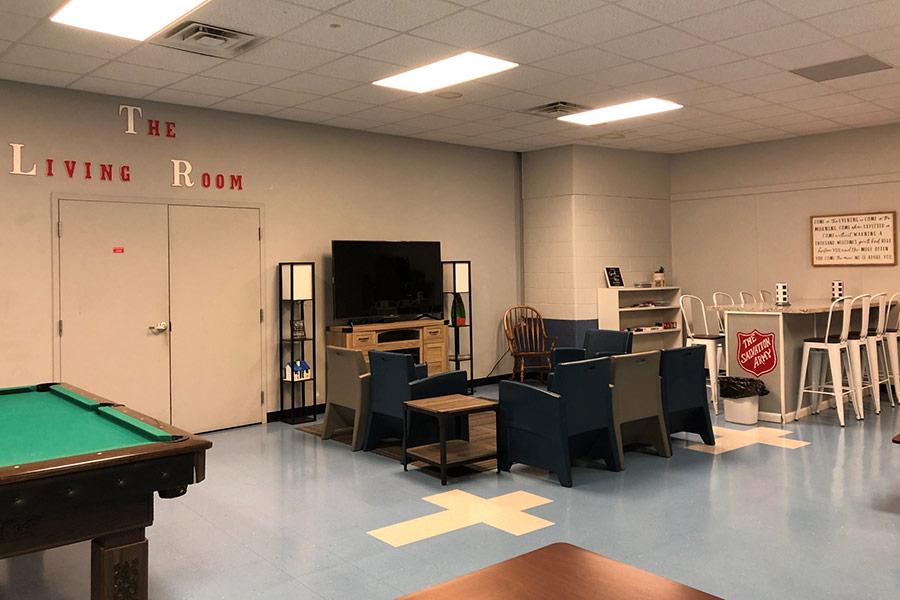 A Difficult Beginning
He goes by the name "Trip", and one quickly learns that 'a trip' is truly the course his life has taken. "I was born and raised in Wooster by a physically and mentally abusive mother," Trip reflected. "But, when I told those who I thought could help me, my mother told them I was making things up, lying, and crazy. It was when I read the book A Child Called It, the life story of David Pelzer, California's most severe child abuse case, that I saw myself."
Trip had an older brother and a sister. The two boys were in and out of foster care for years. Acting out and substance abuse became part of Trip's daily behavior. Those he turned to for help weren't there for him. At 18 years of age, he moved out on his ownand self-medication became his way to deal with his depression and anxiety.
Toxic Relationships
The following year, he fell in love and moved to southern Illinois where he spent seven years in yet another unhealthy relationship. "We had a daughter together, and my role was at home as a dad. But when that relationship turned toxic, I battled depression, thoughts of suicide, and turned to more drugs to ease my pain," Trip said. "I had to get out."
In 2006, another woman brought joy into his life. Married in February, 2012, Trip gained two stepsons, and then they had one son together. But in 2018, the road got rocky, and they decided to separate. "This time," he says, "I went into manic depression along with massive drug use."
He confided in an old friend in Ohio about his despair who told him he 'had his back' and would help him. Trip decided to take his friend's invitation to come back to Ohio where he was promised a job and a place to live until he got back on his feet. He packed up his car, drove back to Ohio, and went knocking on his friend's door.
"The door opened and to my surprise, my friend wasn't there. He had lied to me. He didn't live there — he wasn't even in Ohio," Trip recounted. "I went back to my car feeling even more depressed knowing my car was now the only place I could call home."
Continuing Disappointments
With his mental health deteriorating, he watched a group of people coming and going, meeting in downtown Wooster's square. After a week of observation, he came to the conclusion that they seemed to be like family to one another. "I finally reached out to them. They seemed to like me, and they thought I was cool," Trip said. "But what I quickly learned was this group was more like the family I knew as a kid than one that I so desperately needed now. They were mean, manipulative, and they consistently lied, hurt, and stole from each other," he said.
Tired of being alone, Trip connected with another woman and fellow addict. The two moved in together. But both individuals were suffering from poor mental health conditions. Tragically, she took her own life in November of 2019.
"I couldn't deal with the hurt. Homeless with no belongings, I got in my car and just drove. I lived like a zombie and supported myself by giving rides to people for gas and food. I continued to do drugs and even resorted to driving drug dealers to support myself and my habit."
An Upward Trajectory
Eventually, he was arrested for possession and his downward spiral accelerated. In and out of jail, on probation, back in jail he went. In December of 2022, a judge granted him intervention in lieu of conviction, and he began a treatment program — the tide had turned.
"I decided that if everyone else could do it, so could I," Trip said. "By focusing on recovery, I was able to re-establish a relationship with my wife and daughter who were back in Illinois. Just as important, I found a new group of true friends through recovery."
Still living in his car, Trip's daughter told him he might like TikTok. He began using the app to share his story with others online. His followers encouraged him along his road to recovery, and even financially supported him when he struggled to finish his treatment. In return, he helped them find recovery resources in their own communities and supported their efforts to get clean.
In March of 2022, after 12 months of homelessness, he was taking advantage of 'The Living Room,' a program housed at the Salvation Army Wooster, and supported by many non-profit organizations and volunteers. The Living Room acts as a refuge for homeless people. It is there they can shower, wash clothes, and stay warm during inclement weather. More importantly, it was there that he met Jordyn, OneEighty's Street Outreach Coordinator, and where he decided to trust someone again.
"No longer having a car, I was done being homeless. I was tired of not knowing where I would lay my head down at night – under a tree in the woods, hidden in a corner somewhere – or where I would get my next meal."
OneEighty Steps In
His length of homelessness qualified him for OneEighty's Rapid Rehousing Program. As a convicted felon with a predetermined rent support of $650 a month, he knew finding an apartment would be a challenge.
"The Rapid Rehousing Program is an assistance program that helps vulnerable individuals and families achieve stabilized, permanent housing while connecting them with the resources that will enable them to sustain that housing," states Christina Dantona, OneEighty's Outreach Housing Case Manager. "Once people are in stable housing, the issues that may have caused homelessness can be addressed through intensive case management services, direct financial aid, and other stabilizing services including employment assistance. Additionally, each participant is required to recertify themselves every three months as well as set goals as they work towards maintaining their stability."
The Future Looks Bright
"I finally found a place where people both see and hear me," Trip said with a smile. "They really care about me as a person, and I just love the support I have from the people here at OneEighty. I love having my own place, so much so, that I have trouble leaving my safe home. Now I can focus on my mental health and my life plan. I'd like to eventually become a Certified Peer Support Counselor and continue to mentor others going through what I did. Love yourself and know that you are not the only person on this journey. You don't have to tackle it alone."
We're here to support you
We help people change direction with programs for addiction, domestic violence, rape crisis, mental health, housing, and prevention and education. At OneEighty, we actively support an evidence-based approach to sustainable recovery from trauma and addiction – restoring dignity and purpose, reimagining potential, and rebuilding lives. In addition to Medically Assisted Treatment (MAT), OneEighty offers counseling programs, intensive addiction treatment programs, group addiction treatment, residential services, recovery housing, and peer recovery.
OneEighty Resources
For those encountering a substance use crisis please call OneEighty's Substance Use Treatment Navigator Hotline available 24 hours per day, 365 days per year at 330-466-0678. For other resources, click the links below:
Community Relations & Prevention
Substance Use Treatment Navigator Hotline
Intimate Partner & Domestic Violence booklet (Wayne County)
Self-Help Legal Manual


Follow us on Facebook, Instagram, and LinkedIn.