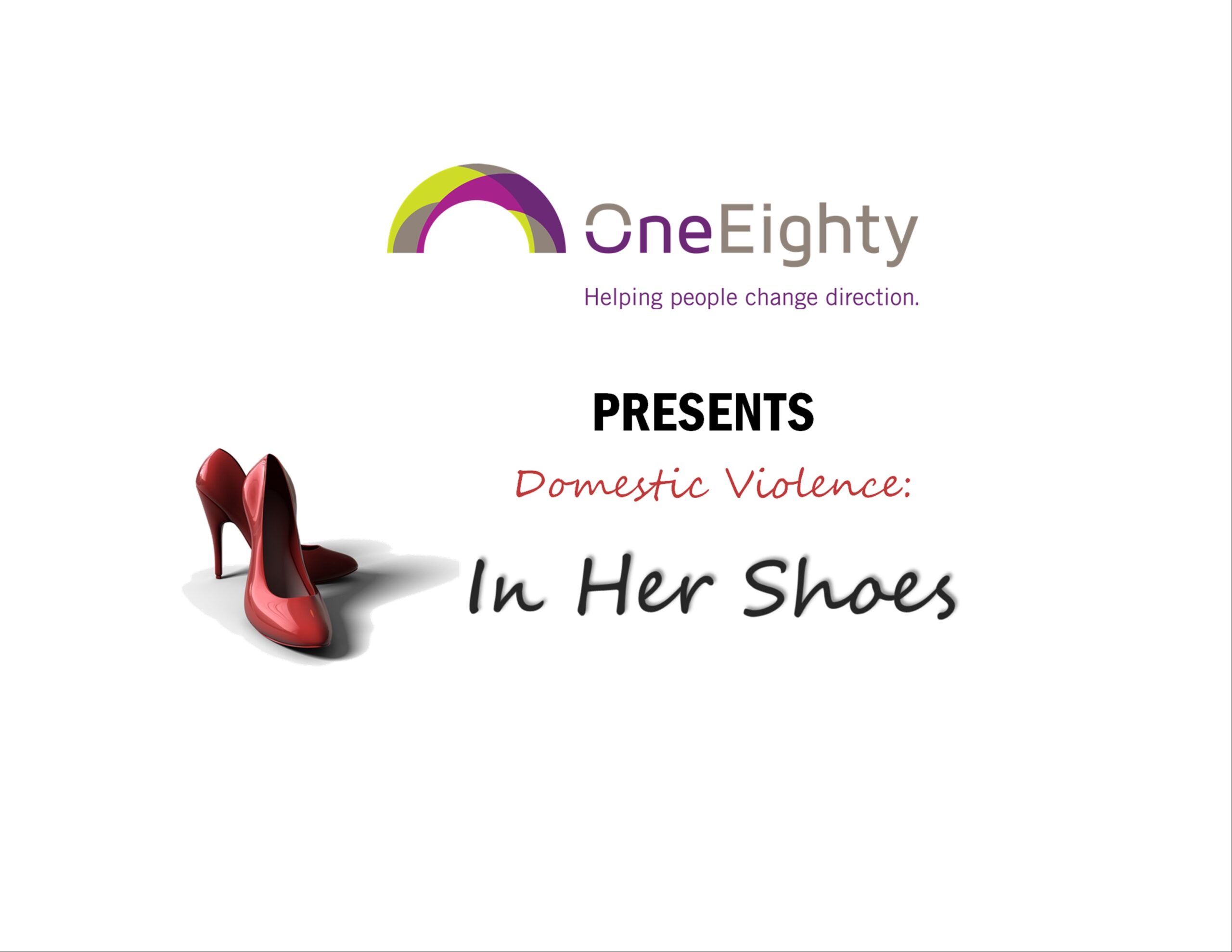 Date
Oct 24 2022
Expired!
Domestic Violence: In Her Shoes
OneEighty's Millersburg Office invites you to attend a special workshop which walks you through what a women may go through in an intimate partner violence situation.
1 in 4 women and 1 in 9 men experience severe intimate partner physical violence, intimate partner contact sexual violence, and/or intimate partner stalking with impacts such as injury, fearfulness, post-traumatic stress disorder, use of victim services, contraction of sexual transmitted diseases, etc (source: ncadv.org).
Workshop Learning Objectives
To increase awareness of the struggles women with abusive partners face
To illustrate that domestic violence is a community tragedy, not a private problem
To show that we all have a role in the movement to end domestic violence
To encourage everyone to think creatively about the ways we can work to end domestic violence
Presenter: Tina Zickefoose, Outreach Specialist/Advocate
Tina has been the Outreach Specialist/ Advocate with OneEighty since 2010. Shei s a Registered Advocate with the State of Ohio and a National Advocate through the National Organization for Victim Assistance.  Tina represents OneEighty at community events and professional meetings. Her role as Advocate for clients of Domestic Violence/Sexual Assault with resources and court proceedings is provided from the Millersburg location.
Reservation Required! No cost to attend.
Please call to reserve your seat.
Voicemail with your name, your phone number, and time you will be attending can be left.
DATE: Monday, October 24th, 2022
TIMES: 9 a.m.-11 a.m.
2 p.m.- 4 p.m.
6 p.m.- 8 p.m.
LOCATION: OneEighty's Millersburg Office, 34-C South Clay Street, Millersburg, Ohio 44654