Date
Mar 04 2023
Expired!
Bowling to End Domestic Violence @ Wayne Lanes March 4th, 2023
Friends of OneEighty invites you to join them for their 8th Annual Bowling to End Domestic Violence. All proceeds from this event will support OneEighty services that assist victims of domestic violence.
TEAMS are SOLD OUT.  Call 330-804-4402 to be added to Waiting List.
Sponsorships are Available call 330-804-4402 for information.
This year's event will be held on Saturday, March 4, 2023, at Wayne Lanes from Noon to 2:30 pm. A team consists of five people; this could include family members, friends, and colleagues (aged 12 and over). It is a wonderful way to spend a cold winter afternoon while supporting our community!
The event will include three games:
1st game – "9 pin no tap" which means if you knock down 9 pins on your first ball, you get an automatic strike
2nd game – "3-6-9 game" which means you automatically get a strike in the 3rd, 6th, and 9th frames
3rd game – "Baker game" which means that all five team members are playing one game; the first person on the team bowls 1st and 6th frame, the second person bowls 2nd and 7th frame, and so on…
The game totals from each team will determine the overall winner. There will be plenty of fun, including a basket raffle, dessert auction, 50/50 and much more!
TEAMS are SOLD OUT.  Call 330-804-4402 to be added to Waiting List.
Lane Sponsor ($100): A lane sponsor includes your company name plus logo or your individual name displayed over one lane and mentioned in the program.
Scan the QR code or Click  https://host.nxt.blackbaud.com/donor-form?svcid=renxt&formId=3a93fc1f-b726-42a7-a9e1-d6e291e76ce6&envid=p-DXrjv5eksk-CKk5ktwSFkA&zone=usa for online registration.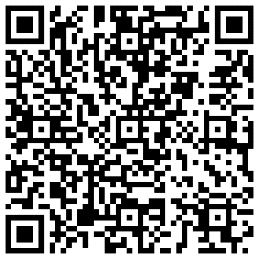 Paper form and sponsor information can be accessed here: